Description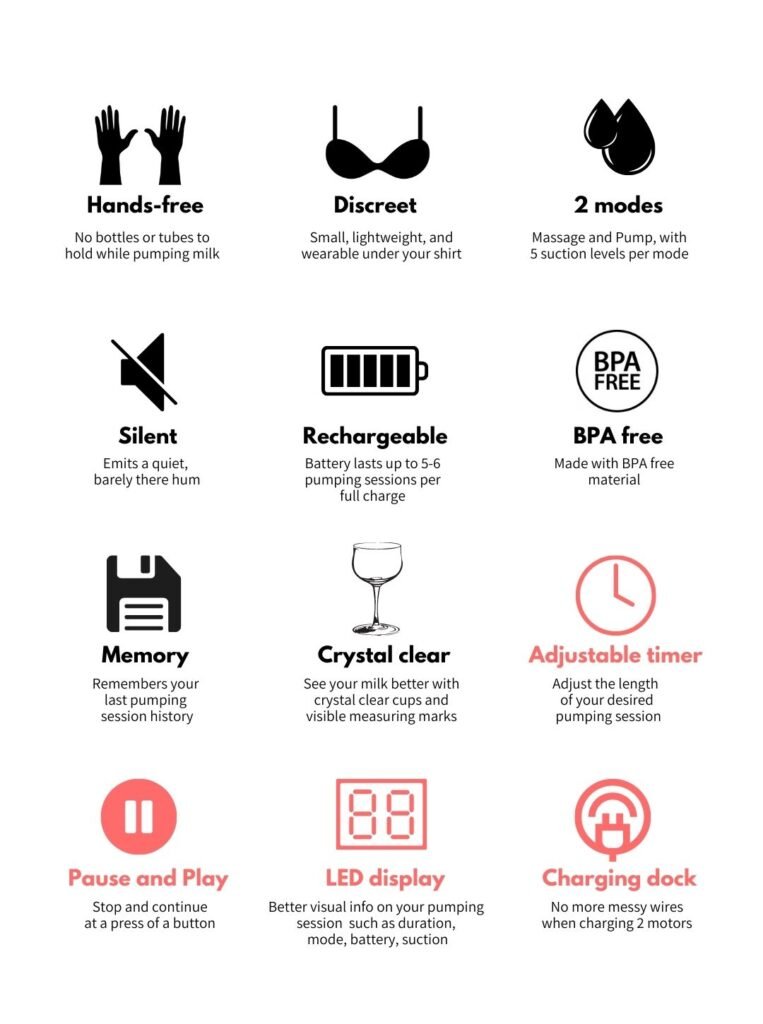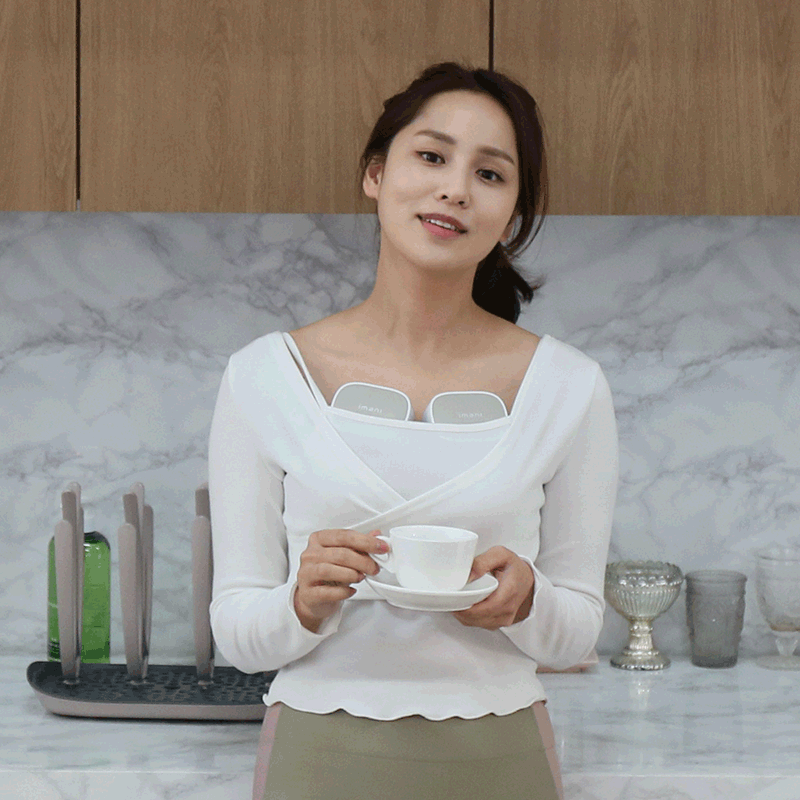 No more hiding in the mommy's room when you pump. i2 is light and small enough to be worn inside your bra.
Use both hands freely without the need for a special bra to hold it in place.
i2+ provides you more visual information and control over your pumping session – choose which mode to start on, pause and play, adjustable auto-shutoff timer.
The LED display shows:
Battery Life
Mode of use (Pump/Massage)
Timer (how long pump has been on)
Suction level (1 – 5)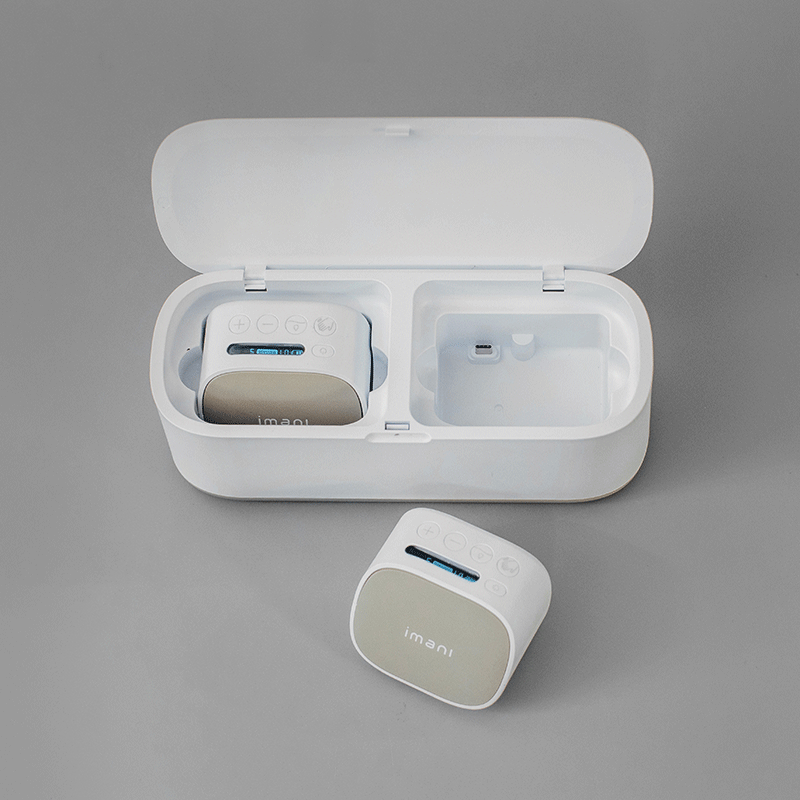 The imani i2 Plus is compatible with the imani charging dock that lets you charge your i2+ motors and gives you a space to store them neatly at home or at the office.
Charging dock is NOT included when you purchase 1 piece / single i2 Plus.
i2 body:
Size: W80 x L65 x H60 (mm)
Weight: 160g
i2 hands-free cup set
Height: 69mm;
Diameter: 109mm
Capacity: 7oz per cup
Memory Function: Yes
Timer: Yes
Pause function: Yes
Rechargeable: Yes
With backflow prevention design: Yes
Modes: 2 (Massage, Express)
Cup and connector: Essten
Breast Shield: Silicone
Default flange included: 28mm
Default insert included: 25mm
Running time: Approx 2.5 hours (varies depending on intensity level, time pumped and frequency)
Charging time: 3 hours
Auto-shutoff (in minutes): Adjustable from 10 minutes to 40 minutes in increments of 5 minutes
Digital LED display: Yes
Suction strength (mmhg): max at 300mmhg
Battery (mAh): 1400mAh
Main pump weight: 160g
Charging cable: USB-C
* Slight variations in color, translucency, texture are expected but do not affect the performance of the item.
Each set of imani i2 Plus breast pump include: 
Pump Motor
Clear Handsfree Cup
Clear Connector
Valve
Protector
28mm Silicone Funnel
25mm Silicone Insert
Charging Cable
Measurement
Care instructions
Warranty
Measurement
To determine the correct size, measure the diameter of your nipple (not including areola) and add 3-4 in millimeters.
Example: 21mm + 4mm = 25mm (This is your size).
If you are between sizes, choose the bigger funnel.
*If you require a different size from the 25mm insert or 28mm flange that comes with this pump, you may add on 19mm or 21mm to your order.
Care instructions
Warranty